Cruising Headsails
Headsails for cruising sailboats : gennaker, genoa, jib, heavy-weather jib…
Our cruising sails are designed to go far, fast and last a long time, with the best durability / performance ratio.
All our headsails for crusing sailboats, gennaker, genoa, jib, heavy-weather jib, are designed and manufactured in France, in All Purpose sail loft.
Particular attention is paid to the design of furling genoas to optimise performance. Even if we recommend a sock cover as the best protection for your furled genoa, the UV protective strips which we add to the leech are designed to protect the sail for the expected amount of exposure.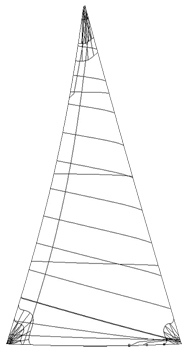 Cross-cut Headsails
Woven Polyester®
Long-lasting fabric
Economical
Mold resistant
Basic shape retention
Lasts 10 years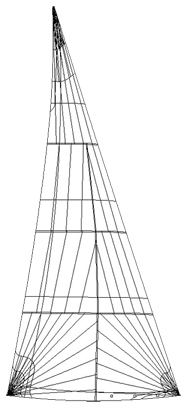 Tri-radial Headsails
Spectra®, Polyester® or Pentex®
Laminated or woven fabric (Hydranet radial)
Possible to build the sail with several
different weight fabrics depending on loads
Weight optimisation
Satisfactory shape stability
Lasts 6 to 8 years
Trilam® Trecking or excellence Headsail
Dyneema® and Black Technora® fibre membrane
Load spreading thanks to fibre layout at the reef points
Weight-saving
Several colours available
Good shape retention
Responsive
Lasts 6 to 8 years